Foam Roller Classes
Beginners Are Welcome!
Class Schedule
Foam Roller:
Saturday @ 8:00am
Pilates:
Tuesday @ 5:00pm
Wednesday @ 8:30am, 1:00 & 6:00pm
Thursday @ 5:00 & 6:00pm
Roller Therapy Rekindled My Energies!
" I am FOREVER committed to that therapy along with regular exercise and chiropractic. In a 5 (five ) day double session with the roller therapy, My hip pain was eliminated. I have been to three sessions now and almost don't need to go back to regular chiropractic care. The extreme energy boost I receive after each session of the roller therapy is more than enough to keep my interests. I have ordered my own rollers and my roller therapy will likely continue forever, I feel as if I have rekindled my own energies. Come join the excitement! Roll On"!
T.F.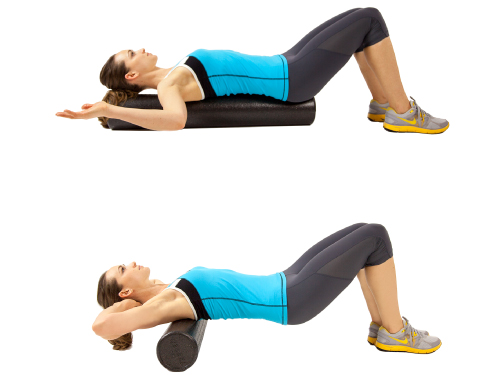 Single Class $26
8 Class Package $192 ($24 each)
16 Class Package $304 ($19 each)
First Class is FREE!
Foam rolling is a form of self-massage or self-myofascial release that can help loosen up tight muscles and "trigger points" that occur when contracted muscle fails to fully release. These adhesions, or knots, can be experienced by people of all ages and fitness levels, and they often result in poor blood and nutrient circulation to the muscle fiber, which can lead to pain or injury. Pliable muscles are healthy muscles, so it is important to take steps to keep your muscles loose and strong. We provide rollers for use in class so there is no need to bring your own.
Join us Saturdays at 9 am.
Everyone welcome!
We provide rollers – no need to bring your own!
Open to the community – no need to be a member!
Private sessions available by schedule
You do not have to be a patient of Amato Chiropractic Wellness Center to come to our studio classes!
---